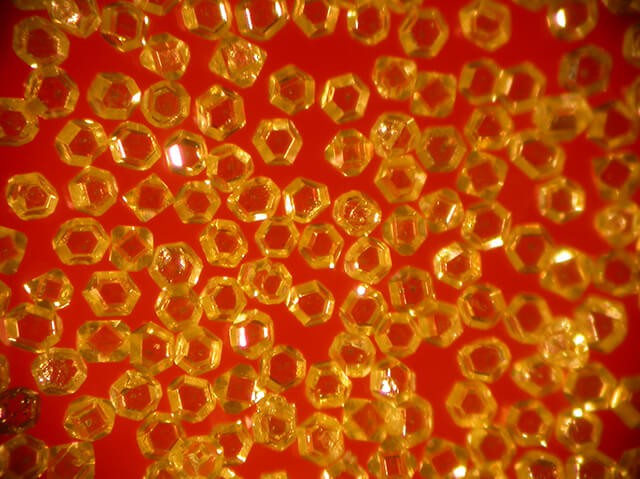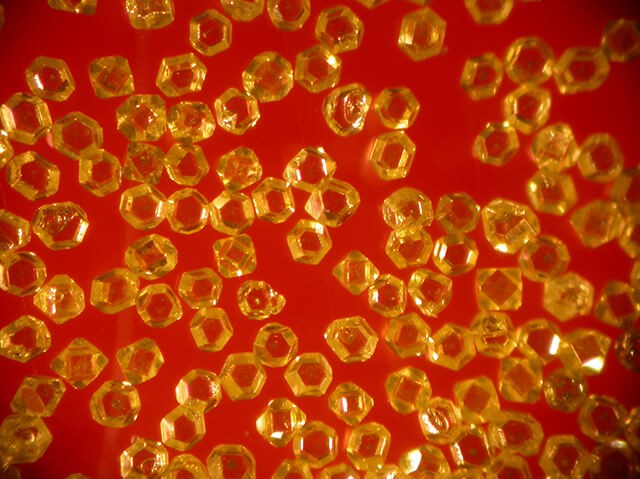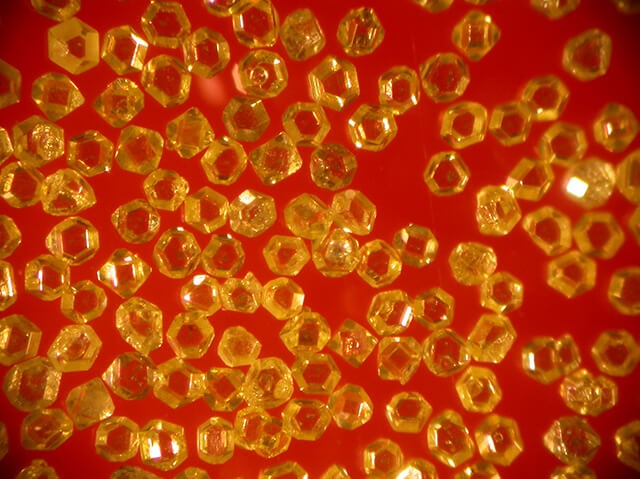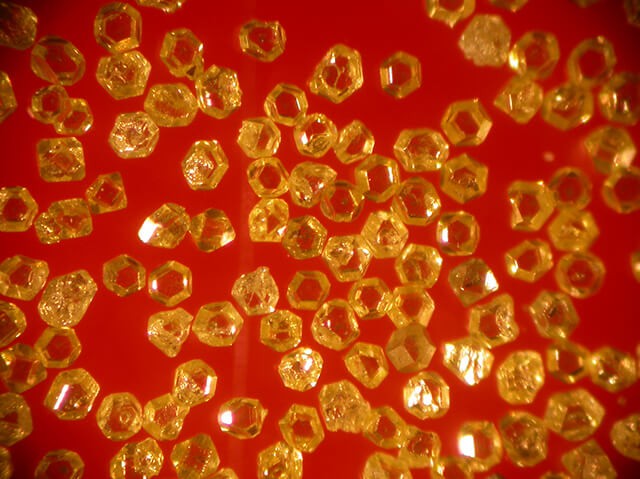 Wheel Grit Diamond Powder
Diamond powder is a new type of super-hard and ultra-fine abrasive formed by special processing and processing of synthetic diamond single crystal. It is an ideal raw material for grinding and polishing high-hardness materials such as cemented carbide, ceramics, gems, and optical glass. Diamond powders are widely used in making all kinds of diamond tools, such as wire saw, diamond grinding wheels etc. Diamond powder and its products are widely used in automobile, machinery, electronics, aviation, aerospace, optical instruments, glass, ceramics, petroleum, geology and other sectors. With the continuous development of technology and products, the use of diamond powder and products is still expanding.
Polycrystalline diamond powder utilizes good toughness, and can maintain high grinding force while not prone to scratches during the grinding and polishing process. It is widely used in the grinding and polishing of various hard materials such as optical crystals, ceramics, and super-hard alloys.
Description
Our Main Models for Producing Wheel Grit

HFD - D/C
Complete cubo-octahedron crystals with regular shape and good transparence. Applied to make high quality professional tools, like electropiated tools, grinding wheels, glass drill bits, and to polish and curve stone and process car glass, high grade furniture, ceramic, alloy, magnetic materials etc.

HFD - B/A
Comparatively regular shape, good transparence, mainly used for producing medium grade diamond tools, like metal bond or vitrified bonding grinding wheels, abrasive wheels and medium grade electroplated tools to process carbide, ceramic, magnetic materials, glass etc.

Free quote is offered for worldwide customers, and delivery is also very fast. Huanghe Whirlwind is a famous brand in China, which is a leading manufacturer in the production and innovation of diamond powders with its own large factory and high standard innovation team. Contact us for inquiry if in need of diamond powders!
Specification
HFD Series
TYPE / SIZE
100/120
120/140
140/170
170/200
HFD-A
Y
Y
Y
Y
HFD-B
Y
Y
Y
Y
HFD-C
Y
Y
Y
Y
HFD-D
Y
Y
Y
Y
Inquiry
Please leave us your requirements, we will contact you soon.